L'Ecole de l'Air et de l'Espace :
the military "Grande École" that is the reference for the implementation of aerospace systems, with a focus on the future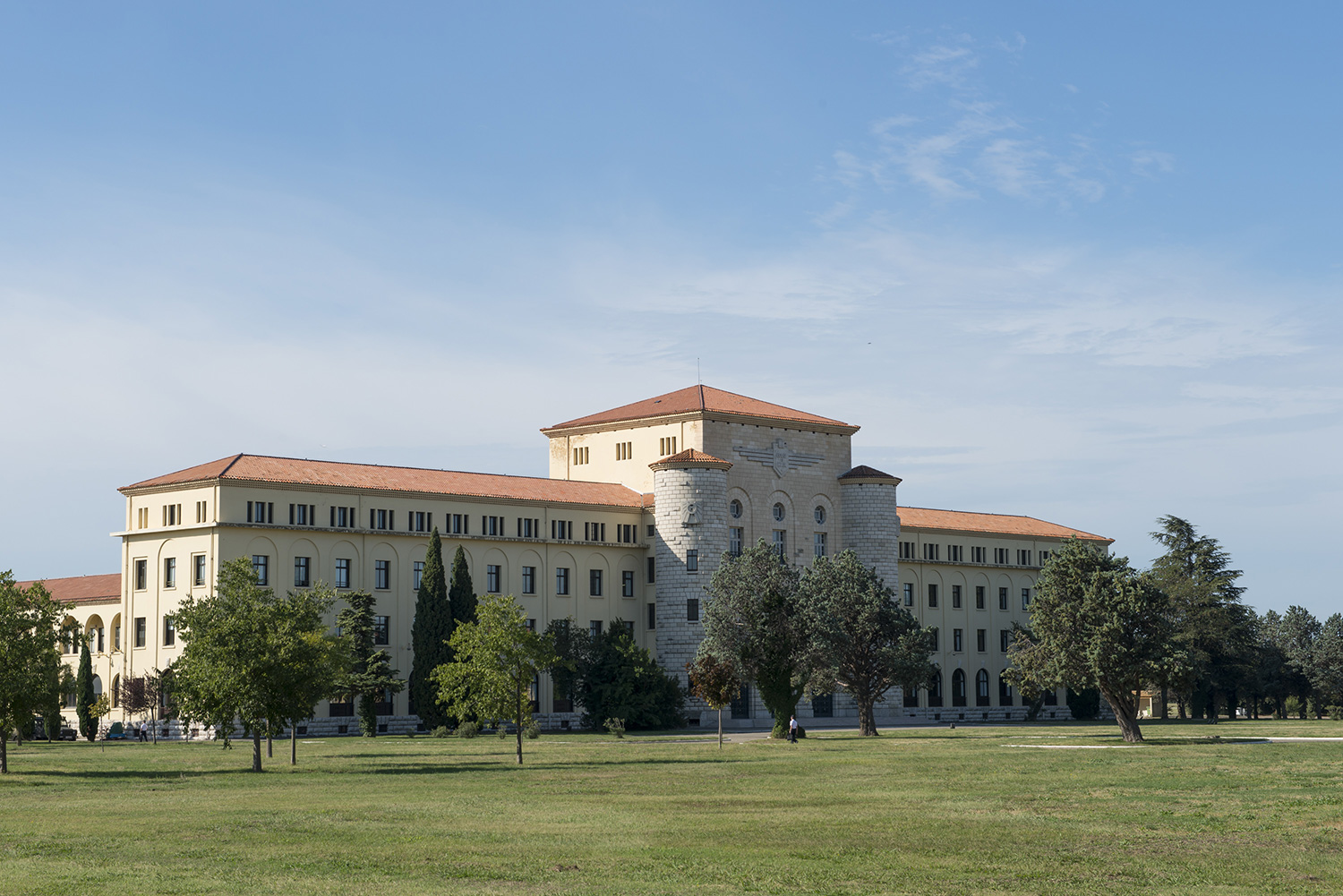 École de l'Air et de l'Espace (EAE) is a military "Grande École" teaching aeronautics, but also focusing on space. It trains all the officers in the French Air and Space Force.
Command school organized around training programs in three areas
Military training developing the command skills indispensable for holding a first position of responsibility, notably in an operational environment.
Academic training for experts in aeronautical and space environments.
Aeronautical training materialized by gliders and powered flight.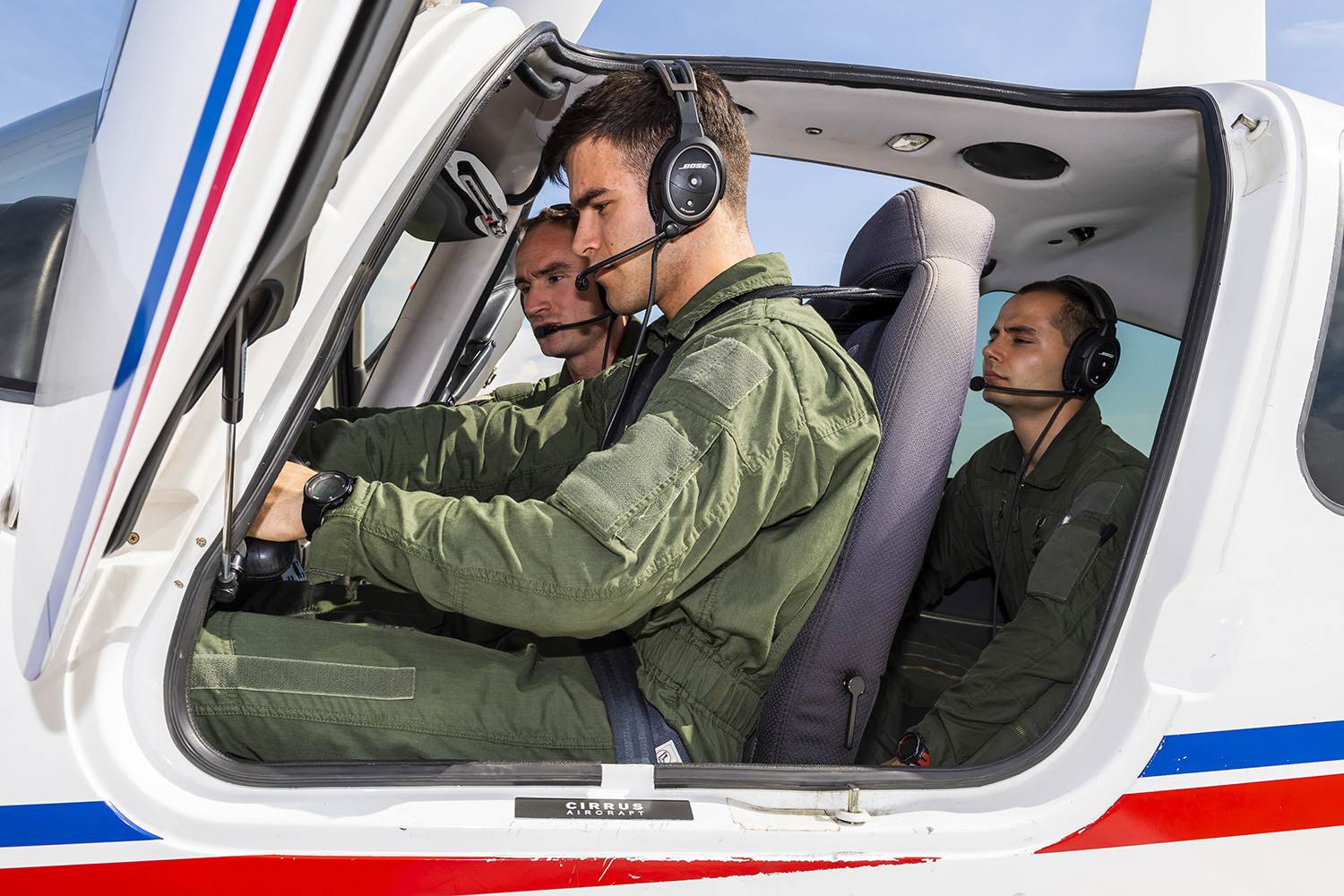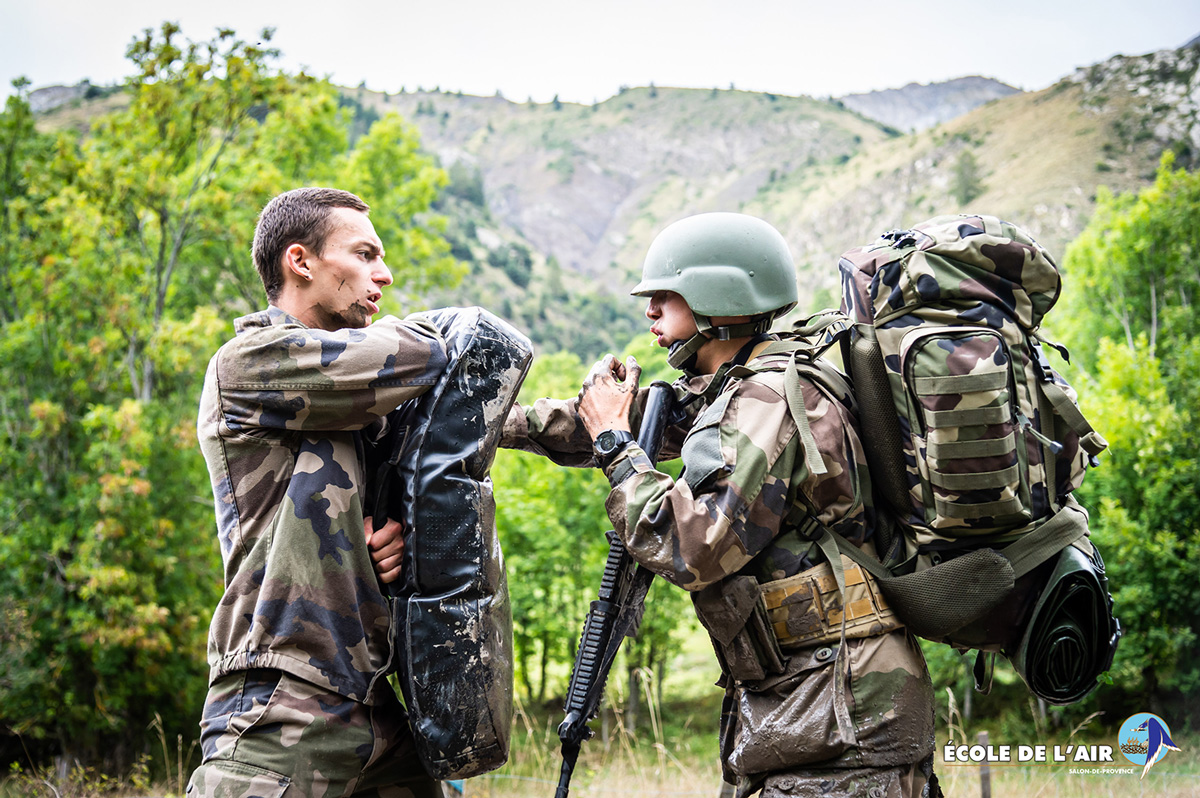 A true command school, EA develops:
Command skills: composure and mental capacity, rigor, sense of responsibility, availability, perseverance, a strong personality and a taste for action;
aptitude for teamwork;
a sense of values: respect, integrity, a sense of service and excellence.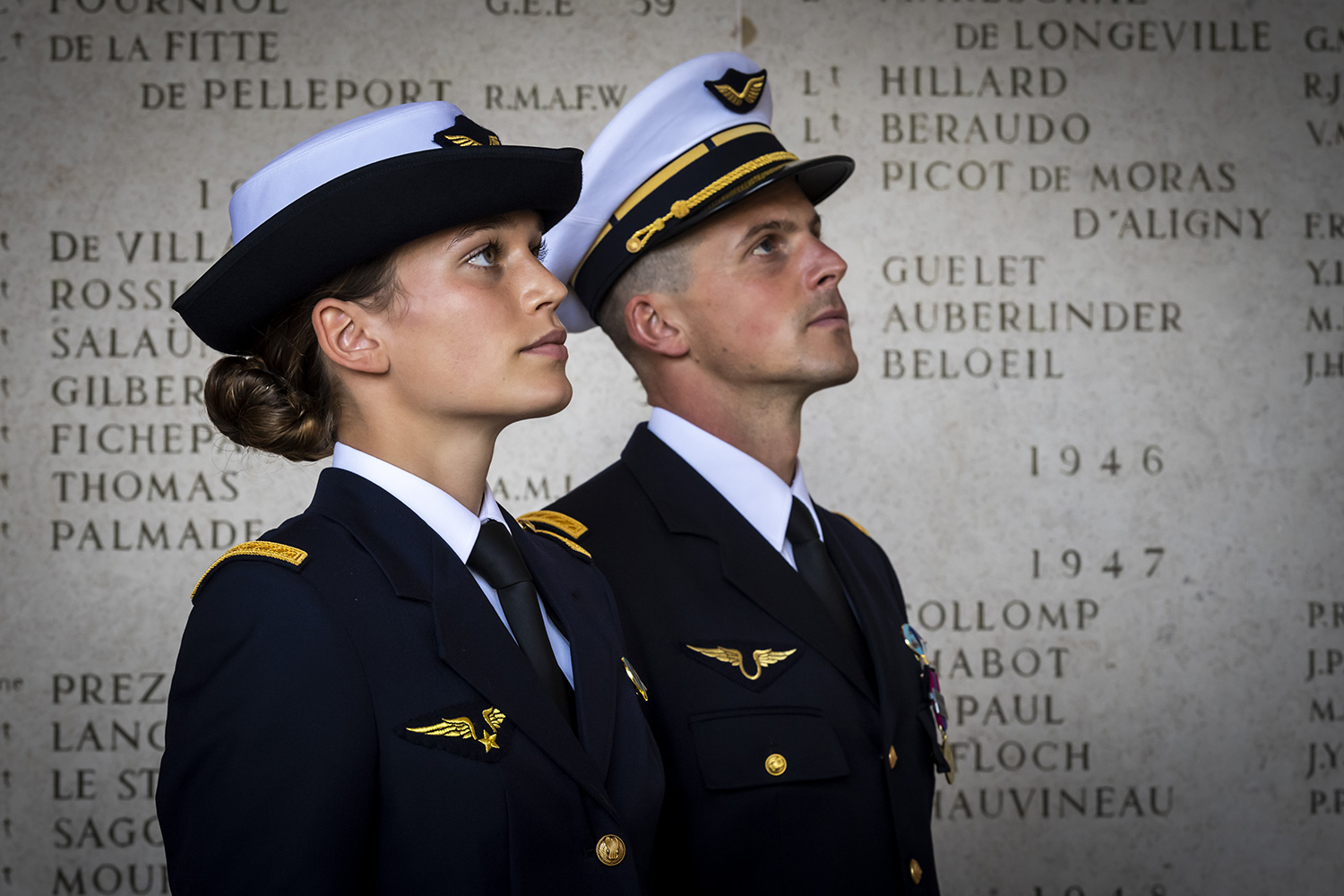 Training for Flying Officers focuses on operational aspects while including interactions with other branches of the armed forces and developments related to the major reforms undertaken by the Minister and remaining open to companies, Grandes écoles and universities, international partners and civil society.
This training is an opportunity to acquire skills unique to military aeronautical and space environments, in compliance with a respect for ethical and moral values.
Since January 1st, 2019, École de l'Air et de l'Espace has been an "Établissement Public à caractère Scientifique, Culturel et Professionnel de type Grand Établissement" (EPSCP-GE).
A school at the heart of research and industry
Connected and innovative, École de l'Air et de l'Espace has a wide variety of talents and develops skills for the military leaders of tomorrow who will have to deal with new threats. With its operational and research resources, it aligns its professional training programs with technological evolutions.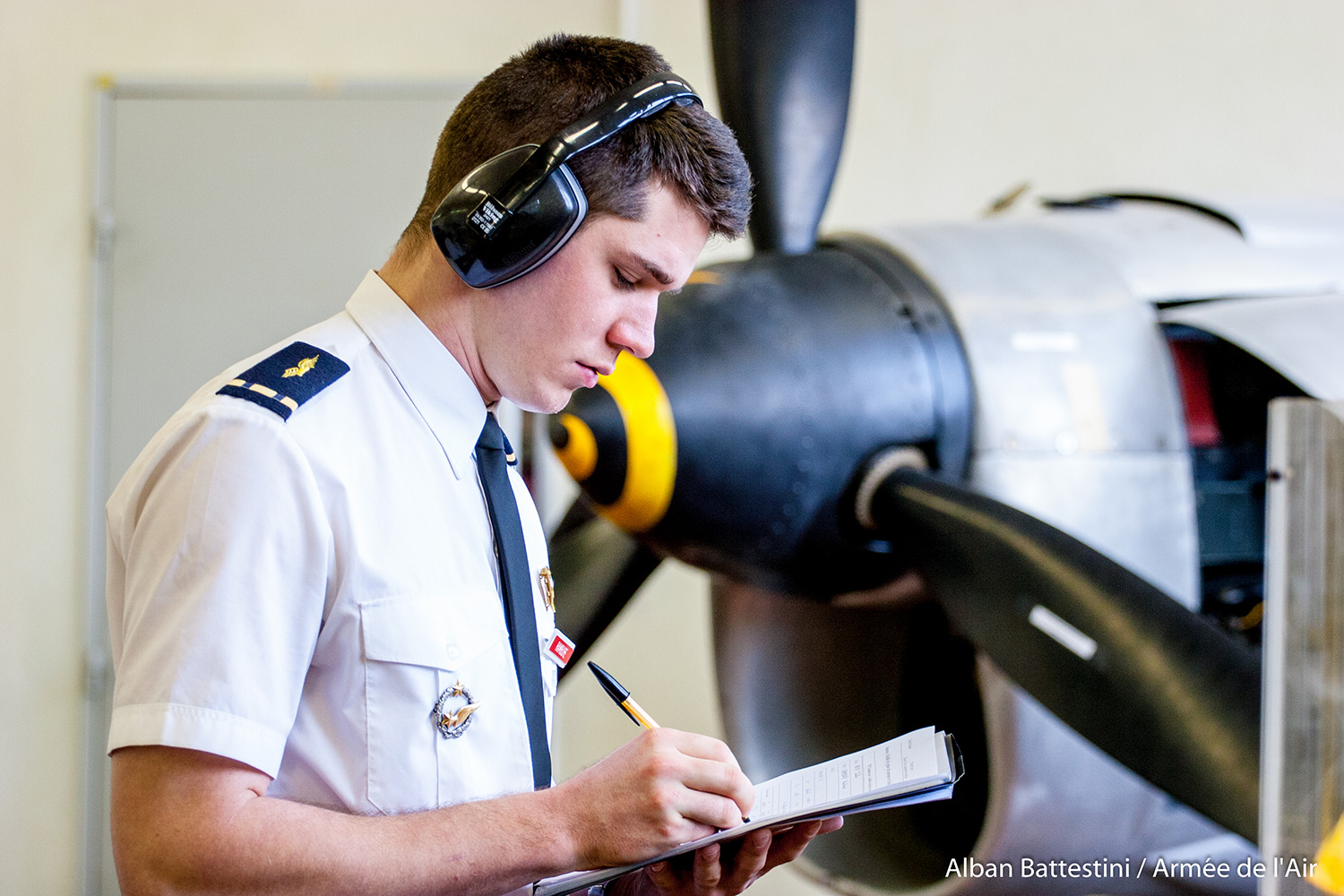 A real aeronautics and space campus, École de l'Air et de l'Espace combines its training programs with research in order to provide this highest level of education.
The École de l'Air et de l'Espace Research Center (CREA) has several research and experimentation platforms.
The Initial Training Center for Drone Operators (CIFED) is in charge of forecasting, research and innovation. It provides training for drone operators and remote pilots for several Ministries.
The "Aerospace Cyber Resilience" research and teaching Chair and the Aerospace Cyberdefense Center of Excellence (CEC) coordinate École de l'Air et de l'Espace's cyber innovation and research center.
An outward-looking school
École de l'Air et de l'Espace has developed cooperation with the world of industry and research (SAFE competitive cluster, Campus Aéronautique des Métiers et des Qualifications PACA, Aix Marseille Université, Office Nationale d'études et de Recherches Aérospatiales (National Office of Aerospace Studies and Research), etc.), but also with foreign armies.
École de l'Air et de l'Espace offers initial and continuing training programs for students, professionals and institutional learners in such fields as drones, cybertechnologies and command.